SSN 724 | USS LOUISVILLE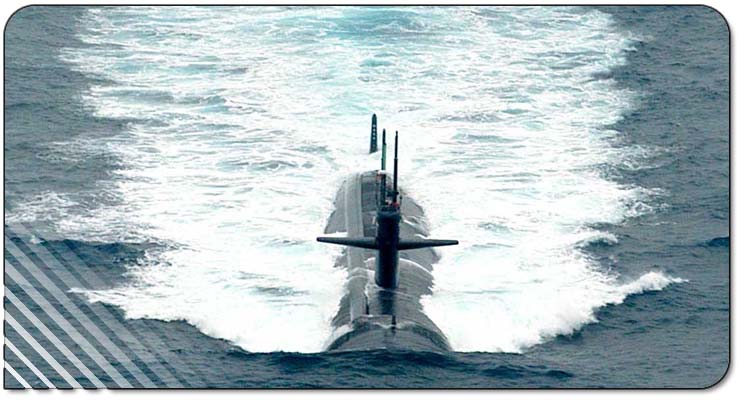 Namesake:
Not yet available

Not yet available

Historical Notes:

USS LOUISVILLE was commissioned on 8 November 1986 at the Naval Submarine Base, New London, Connecticut.

During Operation Desert Shield/Desert Storm USS LOUISVILLE made naval history by firing the first submarine launched Tomahawk cruise missile in war. To accomplish this LOUISVILLE conducted a 14,000 mile submerged, high speed transit across the Pacific and Indian Oceans to the Red Sea and fired shortly after noon on 19 January 1991. For exceptionally meritorious service from 17 January 1991 to 28 February 1991 during Operation Desert Storm, LOUISVILLE was awarded the Navy Unit Commendation.

USS LOUISVILLE was awarded the COMSUBRON Eleven Battle Efficiency "E" for 1992, and both the Meritorious Unit Commendation and the Joint Meritorious Unit Award for operations in support of the KITTY HAWK Battle Group during LOUISVILLE'S third major deployment to the Western Pacific, Indian Ocean and Arabian Gulf.
Ship's Crest: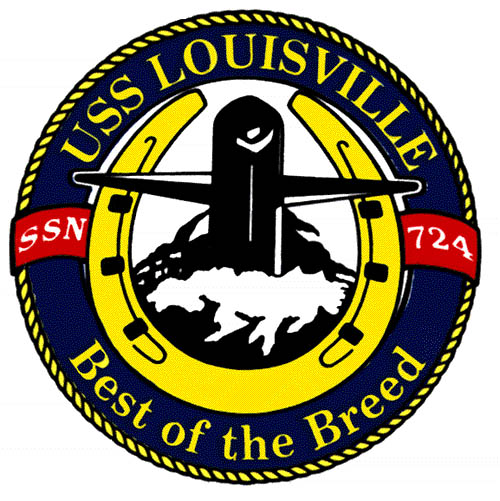 Supporters: Not yet available

The Shield: Not yet available

The Crest: Not yet available

Motto: Not yet available
PHOTOS
Click on images for larger view
More Photos: 1 | 2 | 3 | 4 | 5 | 6 | 7 | 8 | 9 | 10