SSN 706 | USS ALBUQUERQUE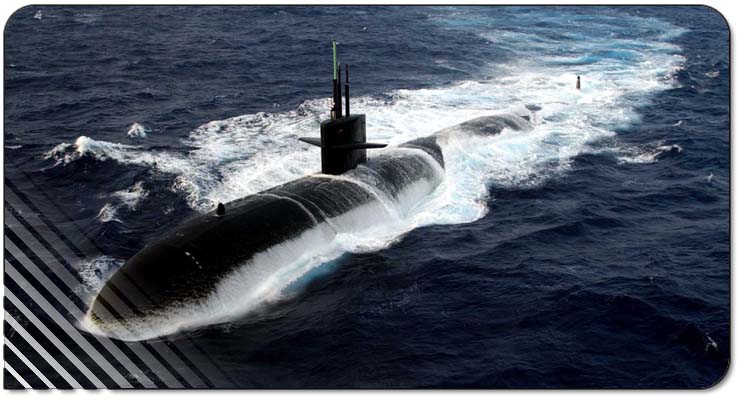 Namesake:
Legacy name / Albuquerque,NM

Albuquerque,New Mexico, the ship's namesake city, was founded in 1706 by Spanish explorers and named for the Duke of Alburquerque. Located in rich farmland in the Rio Grande Valley, Albuquerque lies at an elevation of nearly 5,000 feet and is surrounded by the Sandia mountains.

USS ALBUQUERQUE (SSN 706) is the second United States Warship to be named after Albuquerque, New Mexico. The first was USCGS ALBUQUERQUE (PF-7), a patrol frigate commissioned in December 1943.During World War II USCGS ALBUQUERQUE served on convoy escort duty in the Aleutian Islands and patrolled the Northern Pacific Ocean and Bering Sea. In October of 1950 she again served on patrol and escort duty for the Coast Guard and received three Battle Stars for her service during the Korean War. She was decommissioned in February 1953.

Historical Notes:

The current USS ALBUQUERQUE (SSN 706), a nuclear powered fast attack submarine of the LOS ANGELES class, was constructed at Electric Boat Shipyard in Groton, Connecticut. She was launched on March 13, 1982, and commissioned on May 21, 1983. ALBUQUERQUE is the nineteenth ship in the class and carries a complement of 127 (12 officers, 115 enlisted), all highly trained professionals in their respective fields.

Since commissioning, USS ALBUQUERQUE has completed several deployments in both the Atlantic Ocean and Mediterranean Sea and has been awarded two Meritorious Unit Commendations.

Submarines of the LOS ANGELES Class are the most advanced undersea vessels of their type in the world. While anti-submarine warfare is still their primary mission, the inherent characteristics of the submarine's stealth, mobility and endurance are used to meet the challenges of today's changing global geopolitical climate. USS ALBUQUERQUE is able to get on station quickly, stay for an extended period of time and carry out a variety of missions including the deployment of special forces, minelaying, precision strike land attack, or simply deterrence by her percieved presence while remaining undetected.

This 360 foot, 6,900-ton ship is well equipped to accomplish these tasks. Faster than her predecessors and possessing highly accurate sensors, weapons control systems and central computer complexes, ALBUQUERQUE is armed with sophisticated MK-48 Advanced Capability anti-submarine/ship torpedoes, Tomahawk land attack cruise missiles, and mines.
Ship's Crest: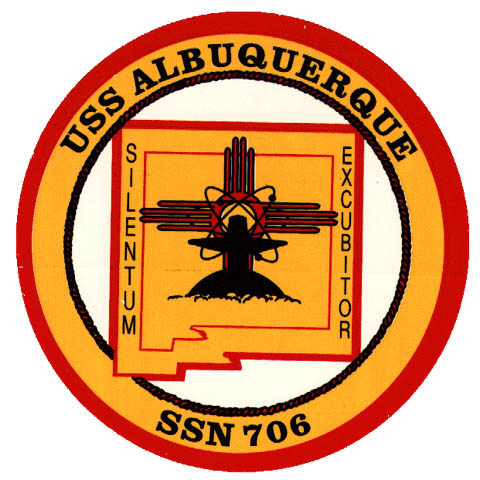 Supporters: Not yet available

The Shield: Not yet available

The Crest: Not yet available

Motto: Not yet available
PHOTOS
Click on images for larger view
More Photos: 1 | 2 | 3 | 4 | 5 | 6 | 7 | 8 | 9 | 10