SSBN 730 | USS HENRY M. JACKSON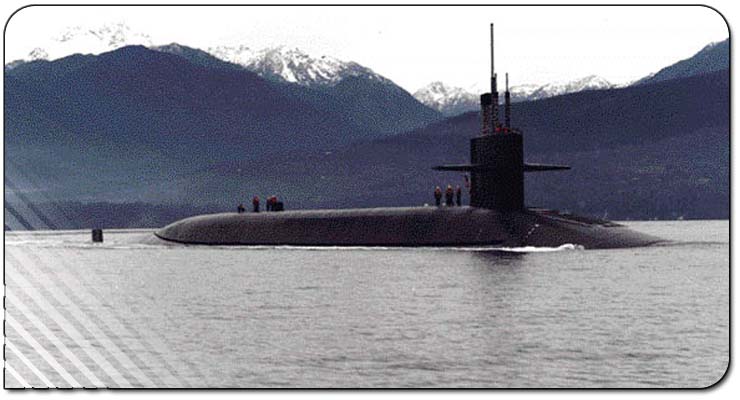 Namesake:
The Honorable Henry M. Jackson (1912-1983)

Henry M. Jackson served on Capitol Hill for 42 years, the last 31 of which he spent in the Senate. As a dominant member of the Senate Armed Services Committee, he led an important faction within the Democratic party in his support of a more aggressive role in world affairs. Senator Jackson was a strong proponent of the TRIDENT submarine program, a watchdog over U.S.-U.S.S.R. relations, and a critic of SALT. Held in the ship's library and dating back to 1955 is a set of point papers, newspaper articles, and speeches which give clear testimony to his firm commitment to rapid development of nuclear submarines and the POLARIS program (vessels which he often called "underwater satellites"); a greatly expanded attack submarine program to counter a rapidly growing Soviet fleet; emphasis upon arctic operations; and most recently, the TRIDENT program. In 1959, after riding the USS SKIPJACK (SSN 585) at sea with (then) VADM Rickover, Senator Jackson called for the establishment of a Deputy Chief of Naval Operations for Undersea Warfare because he believed submarines were "lost in a welter of naval bureaucracy."

Senator Jackson was lauded as a true "Defender of Freedom" in a speech given on the Senate floor shortly after his death. These words are now, appropriately, found in the ship's insignia.

In a September 1973 Senate speech, Senator Jackson stated the following:

"If we choose the prudent course - to proceed without delay with the TRIDENT program - we can at least be certain that we will have done what we can do to support the effort of our negotiators to obtain an equitable SALT agreement if we can - and to protect our national security if we cannot. "

This submarine bearing his name is a fitting tribute to the man who so labored to keep America strong and free.

Historical Notes:

Not yet available
Ship's Crest: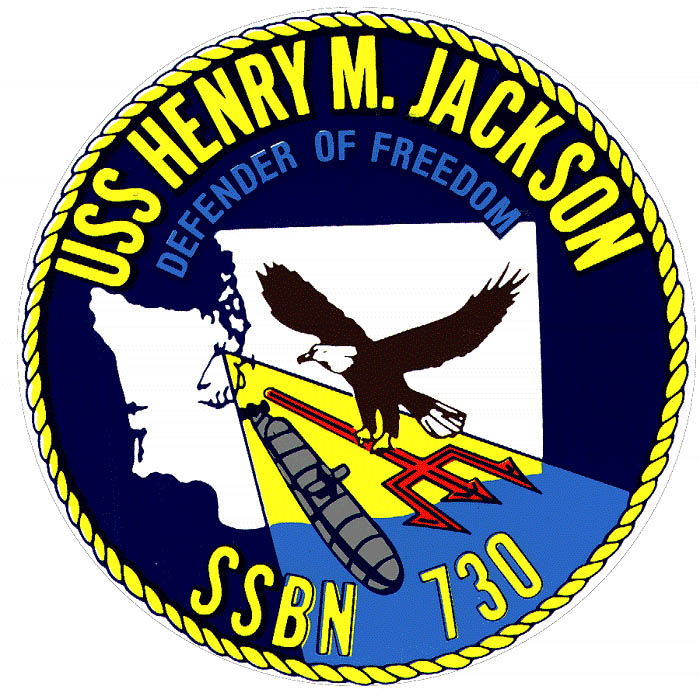 Supporters: Not yet available

The Shield: Not yet available

The Crest: Not yet available

Motto: Not yet available
PHOTOS
Click on images for larger view
More Photos: 1 | 2 | 3 | 4 | 5 | 6 | 7 | 8 | 9 | 10